In Memory
William Rider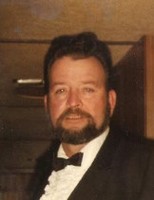 William "Bill" D. Rider, died Friday, Sept. 19, 2014 in Mitchell. Memorial services will be held at 10 a.m. Wednesday, Sept. 24, at the Lingle Community Presbyterian Church with Pastor Vickie Kintzel officiating. Burial will follow in the Hillcrest Cemetery in Lingle. Cremation has taken place. Arrangements are under the direction of the Colyer Funeral Home and friends may send their condolences to the family at www.colyerfuneralhome.com .
Bill was born Nov. 26, 1941, in Pontiac, Mich. the son of Bernard L. and Madeline M. (Sabourin) Rider. In 1944, the family moved to Lingle, Wyo. They later moved to Guernsey, Wyo. and then in 1955, moved to Gering. Bill graduated from Gering High School in 1960. After graduation, he joined the U.S. Marine Corp. He was honorably discharged in 1964. After Bill's father passed away in 1944, his mother married Phillip L. Mosteller, the greatest father there ever was. Bill was an electrician and a member of the International Brotherhood of Electrical Workers from 1965 to 2007 when he retired from Lodge Number 322 out of Casper, Wyo. He traveled all over the country as an electrician. Bill passed away after fighting cancer for a year.
He enjoyed football, reading, gambling, fishing and playing cards with his buddies at Crazy Tony's in Guernsey.
Survivors include his sister Karen Wheeler of Mitchell; sister, Betty (Larry) Rangel or Scottsbluff; niece, Juanita (Ben) Rodriguez of Scottsbluff; nephew, Lee (Sue) Hall of Guernsey, Wyo.; nephew, Jerry Hall of Mitchell; four great nephews; four great-great nieces and five great-great nephews.
He was preceded in death by his parents; stepfather Phillip; brother-in-law Morris Wheeler; nephews Bill Hall, Mike Rider, Larry Rangel and Longino Rangel.
You need an online service to view this article in its entirety.