In Memory
Duane Spencer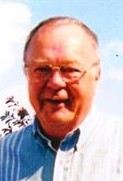 Duane Eldon Spencer, 71, of Scottsbluff, formerly of Greeley, Colorado, passed away, Thursday, September 12, 2013, at Regional West Medical Center in Scottsbluff surrounded by family.

His memorial service will be held Friday, October 4, 2013, at 2:00 p.m., at Dugan-Kramer Funeral Chapel in Scottsbluff with Pastor Lauren Ekdahl officiating. Military honors will be provided by the United States Marine Corps. Cremation was at Sunset Memorial Park Crematory.

Memorial contributions may be made to the Marine Toys for Tots Foundation or to the charity of the donor's choice in care of Dugan-Kramer Funeral Chapel, 3201 Avenue B, Scottsbluff, Nebraska 69361. Tributes of sympathy may be left at www.dugankramer.com

Duane was born August 2, 1942, in Scottsbluff, Nebraska to E. Carl and Josephine (Brannan) Spencer. He attended Gering Schools and then enlisted in the United States Marine Corps in 1960 and was honorably discharged in 1964. He worked in sales, the trucking industry and construction. He married Mary Jane Woodbury and to this union a son, Troy was born. They divorced. In 1970, Duane married Jan Schneider and they mainly resided in western Nebraska and Greeley, Colorado.

Survivors are his wife, Jan and daughter, Nicolle, both of Greeley, Colorado; sons, Troy (Sandy ) Votruba of Wheatland, Wyoming and Allen Douglas of Bridgeport; grandchildren, Kaetlin, Hailey, Addison, Zeth and Radek; sister, Clarice Grothe of Colorado Springs, Colorado; several aunts, numerous nieces, nephews and cousins.

He was preceded in death by his parents and brother, Larry.